Mountain Top is a Danish manufacturer of roll covers and many other accessories for pickups. Thanks to the combination of practical experience and state-of-the-art production facilities, the company produces high-quality products that are not only attractive in design but also highly resistant to the most intensive use.
Mountain Top manufacturer's products include:
The range of the brand is represented by the following positions:
roller shutters;
tonneau covers;
drawable trays;
luggage dividers;
car trunks and other accessories
Car roller shutters of this brand are designed not only to provide reliable protection for things in the body of an SUV but also to give a more holistic, elegant look to your car.
Advantages of roller blinds mountain top
Roller shutters are attractively designed and have a reinforced level of protection, which increases the usability of the luggage compartment without limiting its versatility. User reviews indicate the following benefits:
made of anodized aluminium;
not subject to corrosion processes;
resistant to atmospheric precipitation and natural influences;
withstand loads up to 75 kg;
installed without drilling the car body (using a clamping system);
have multiple lock positions;
can be locked;
equipped with a drainage system;
aesthetic, always keep their shape.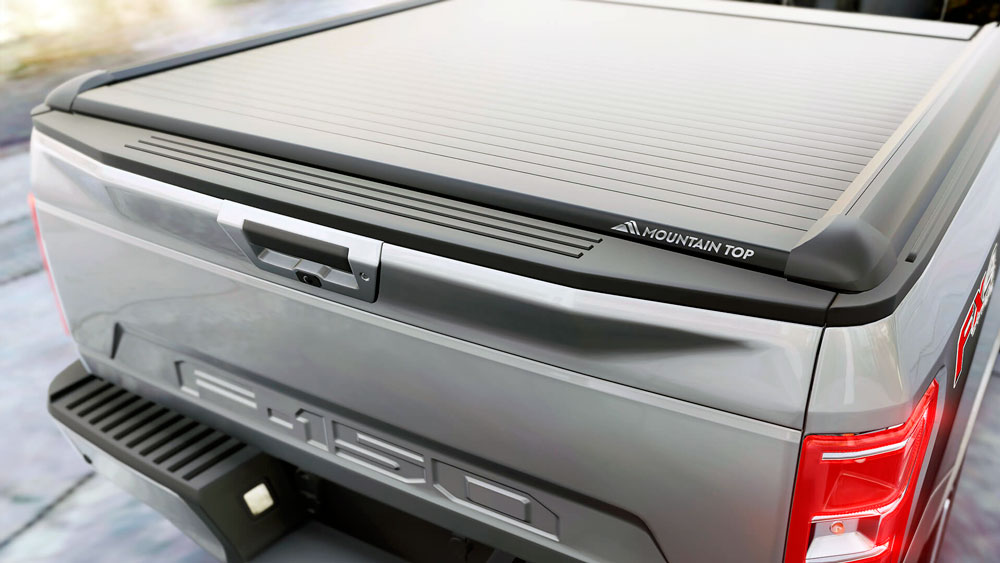 The product is made of extra strong anodized aluminium, which reduces the negative effects on the environment. The rotation of the main parts of the roller shutter occurs by attaching to the hinges by mutual engagement without the use of destructive contact.
Roller shutters have several locking positions and can be easily installed on a pickup truck. In this case, there is no need to make holes in the body and violate the regular design of the car.
Mountain Top roller shutters are equipped with a theft prevention system that prevents criminals from carrying out illegal actions - this is a key advantage compared to competitors.
Key Features
Rolling shutters are produced from seamless aluminium profiles. The characteristics of these canvases are elasticity and rigidity. They are made using modern roller rolling technologies, which make them protected from impacts and environmental influences.
The roll covers of this brand not only have a high degree of protection for the luggage compartment of a pickup truck but also give it an aesthetically complete appearance. You can buy roller shutters in basic colours: white, metallic, grey and black.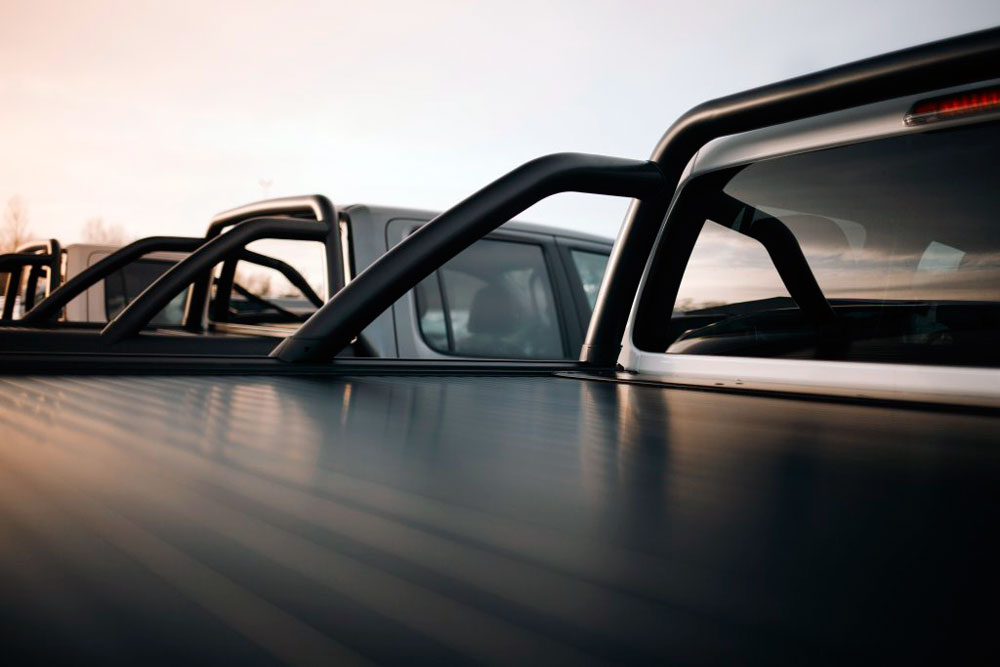 Where to buy Mountain Top roller shutters
We have a wide range of products for various models of SUVs. Experts will be happy to review Mountain top and advise on any questions you may have.
Why you should contact us:
we have a good range of products from this brand;
acceptable price;
official warranty from the manufacturer;
minimum delivery times;
full-service cycle.
Rolling shutters from a leading company - reliable protection and individuality of your car.
Author: Alina Zakordonets