The truck is a popular car in the modern market. High ground clearance, good off-road traffic and a spacious body determine its operation for commercial and personal purposes.
However, this multi-purpose car has one significant drawback - an open luggage compartment. Previously, it was protected with a tarpaulin, but now such a coating has become obsolete, as it was not particularly reliable. An increasing number of car owners prefer protective roll covers - a modern alternative to the tarpaulin.
The principle of their work is simple: they fast and close effortlessly, you just need to pull the roller shutter towards the rear side. They open similarly, only in the other direction. When there is no need to use them, they are assembled in a box installed in the space above the wheel arches closer to the driver's cab due to the spring mechanism.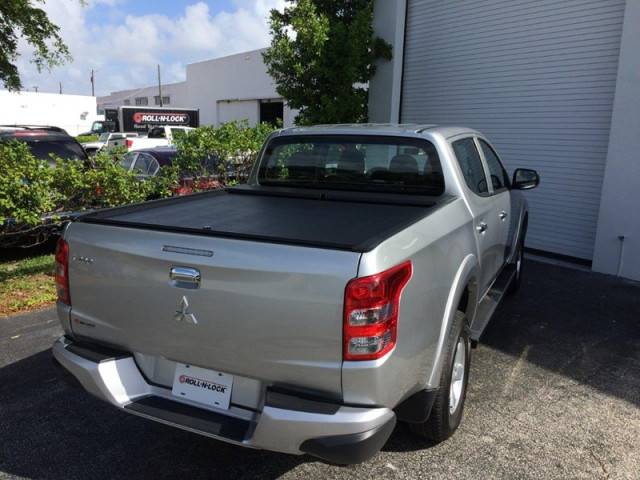 Advantages of using roller shutters
The roll cover is the most important element in the design. It is made of aluminium lamellas, using roller rolling technology. They perform the following functions:
preserves optimal temperatures inside, regardless of the season;
prevents precipitation and direct sunlight, protects against external influences (moisture, stones, debris, branches and other factors);
reliably protects things in the luggage from theft.
Roller shutters have the following advantages:
compact - do not take up much space;
silent - the system works quietly;
strength - made of heavy-duty anodized aluminium that is not subject to corrosion processes;
reliability - the cover can withstand a load of up to 75 kg;
protection - have several lock positions with a girder lock;
convenience - the mechanical control system provides quick access to the cargo;
simplicity - installation does not require drilling;
lightness - no special care is required.
This product can be bought in basic colours: grey, white, metallic or black, and can be painted in any other to make the car unique.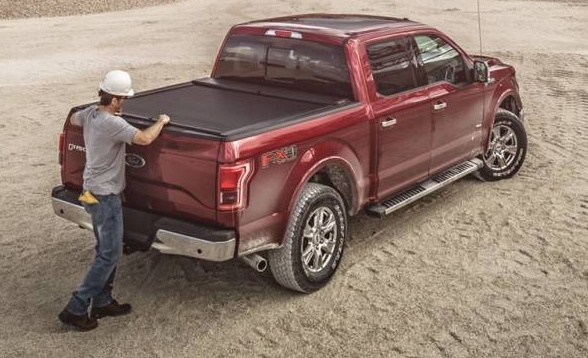 Types of rolling shutters for pickups
The roller shutters are made of seamless aluminium profiles: they are rigid and resilient. In the production, innovative roller rolling technologies are used, making them practically insensitive to shock.
For the manufacture of roller shutters, two types of slats are used:
with ribs: stiffness - AER44/S, and burglary resistance - first class;
without ribs: AER42 hardness and medium burglary resistance.
For production, the following types of profiles are used:
Aluminium foam filled. At the heart of the product are aluminium lamellas, in which there is a filler: soft or hard. Such roller shutters are distinguished by their lightweight, durability, they cope well with heat and sound insulation. Lightweight allows the devices to be operated manually. This significantly reduces the cost of the product.
Aluminium extruded. It is made of aluminium with thick walls (when compared with the foam-filled version). Distinctive features of such products are strength, durability, rigidity, a high degree of resistance to burglary and mechanical damage.
The roller shutters are divided according to the type of control. Differentiate between manual and electric drive. The choice is made by consumers: they decide for themselves which type of control is more convenient and more suitable for them.
How to choose a roller shutter
When choosing one or another type for pickups, you should consider:
car model;
production material;
body dimensions;
control type (mechanical or automatic);
type of locking;
colour rendering.
Before buying, they measure the body of a pickup truck. To do this, measure the following parameters:
width between sideboards;
body length;
bodyside width (front, rear and side);
The gap between the wheel arch and the top edge of the bead.
Depending on which type is chosen, the installation of roller shutters can be carried out in various ways: overhead or built-in. Built-in, in turn, is mounted with a box inside or a box outside.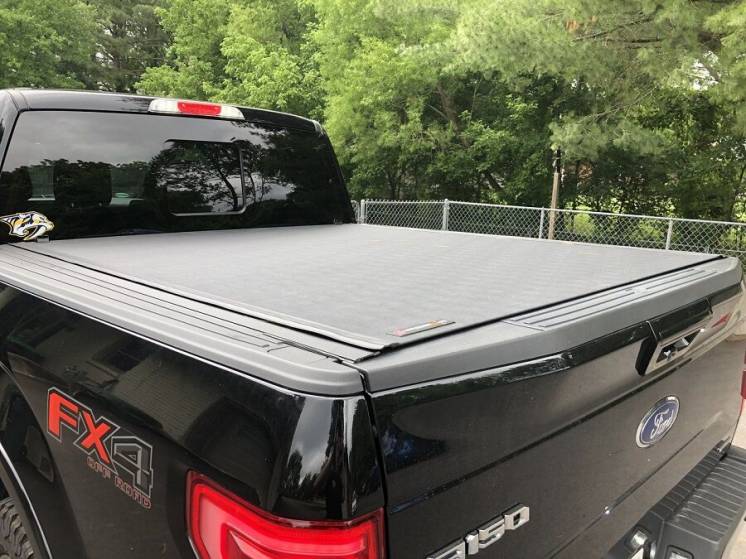 Where to buy roller shutter
Are you interested in reliable and stylish pickup body protection? You can buy roller shutters from us. The company's specialists will perform the necessary measurements of the body, select the desired colour and carry out the installation of the finished product. Why us?
We have:
large selection;
minimum delivery times;
manufacturer's warranty;
compliance with quality standards;
full-service cycle;
optimum cost
Purchasing a roller shutter from us is not only the maximum protection of the cargo but also ensures the aesthetic appearance of your car.
Author: Alina Zakordonets